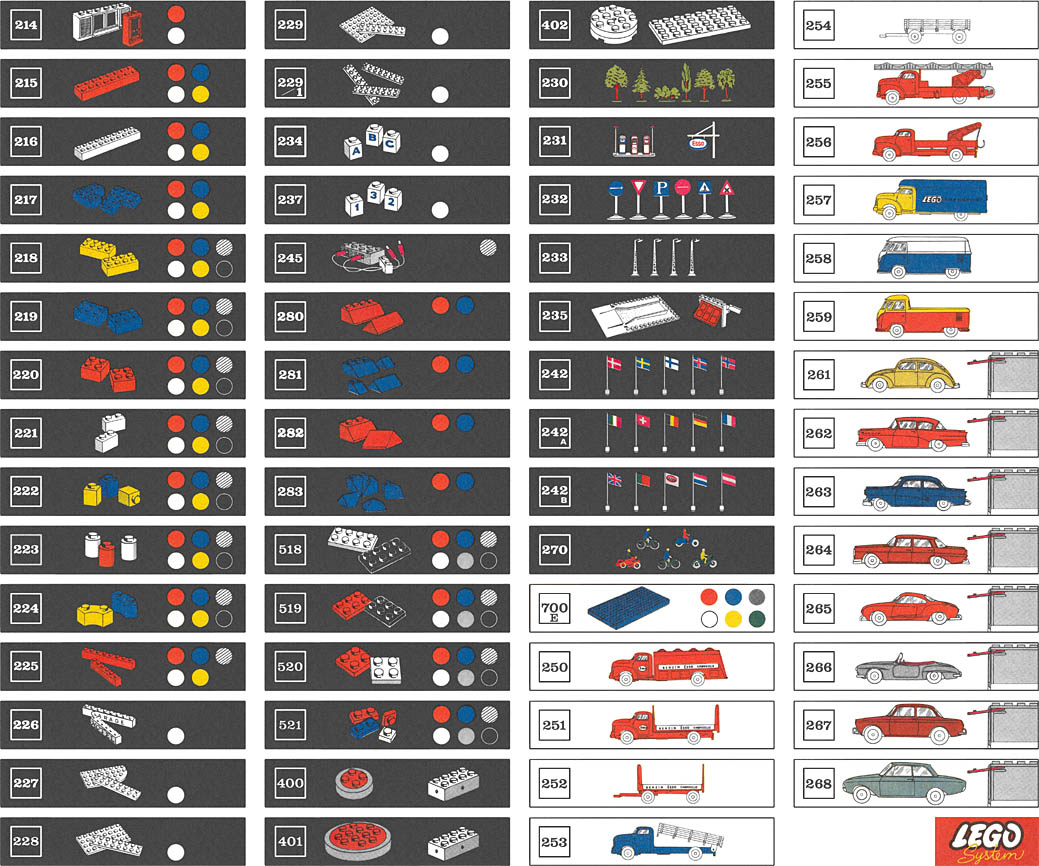 The supplementary set assortment
Lego GmBH, Germany, 1963—1965
Mosaic from the German 238 Idea Book. Original image courtesy Gary Istok.
This assortment, the largest marketed by Lego, includes 59 different supplementary sets. When each color variation was accounted for there were, at least in Europe, no less than 137 sets available.