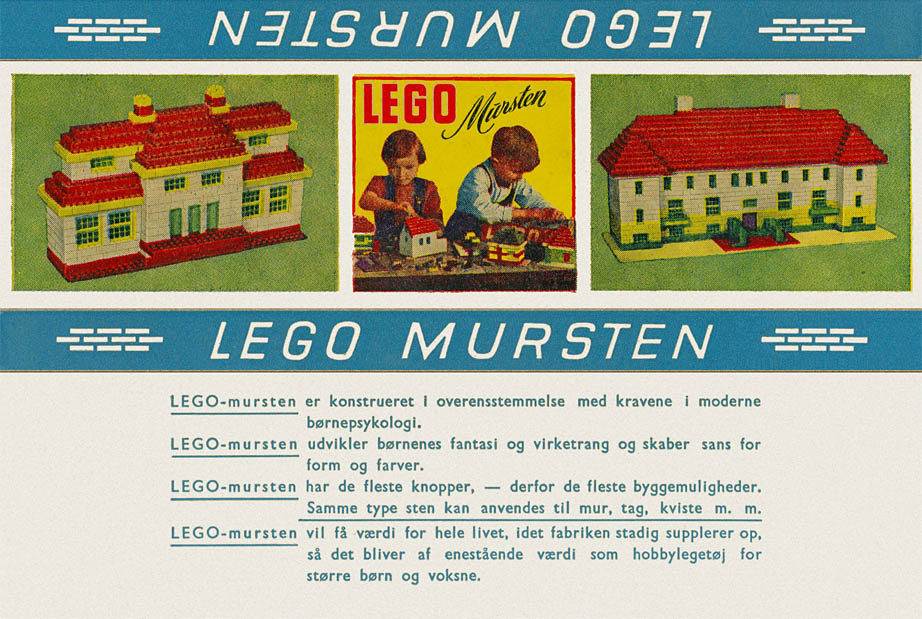 700/C Vinduer og Døre, Med Glas
Lego AS, Denmark. ca.1953
Box, unfolded. 4-color offset on coated cardboard. Original image courtesy Manuel Cueto.
The cover shows Gunhild (left) and Kjeld (right) and was a generic sleeve used for all of the small sets amd supplementary sets. This was the last of the Mursten box designs and was used from 1953—1957.