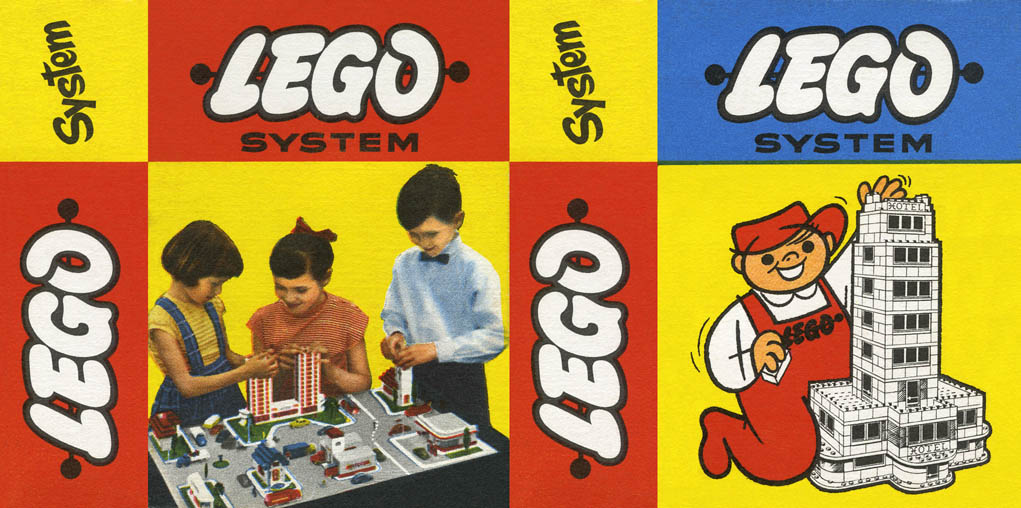 214 Vindeur og Dør, Med Glas
Lego AS, Denmark. 1958
Box, unfolded. 4 color litho on coated paper.
This was a generic sleve used for any small set or supplementary set from 1958—1960. Shown on the front are Hanne (left), Gunhild and Kjeld (right).
The contents of the set were printed on an inner cardboard tray.