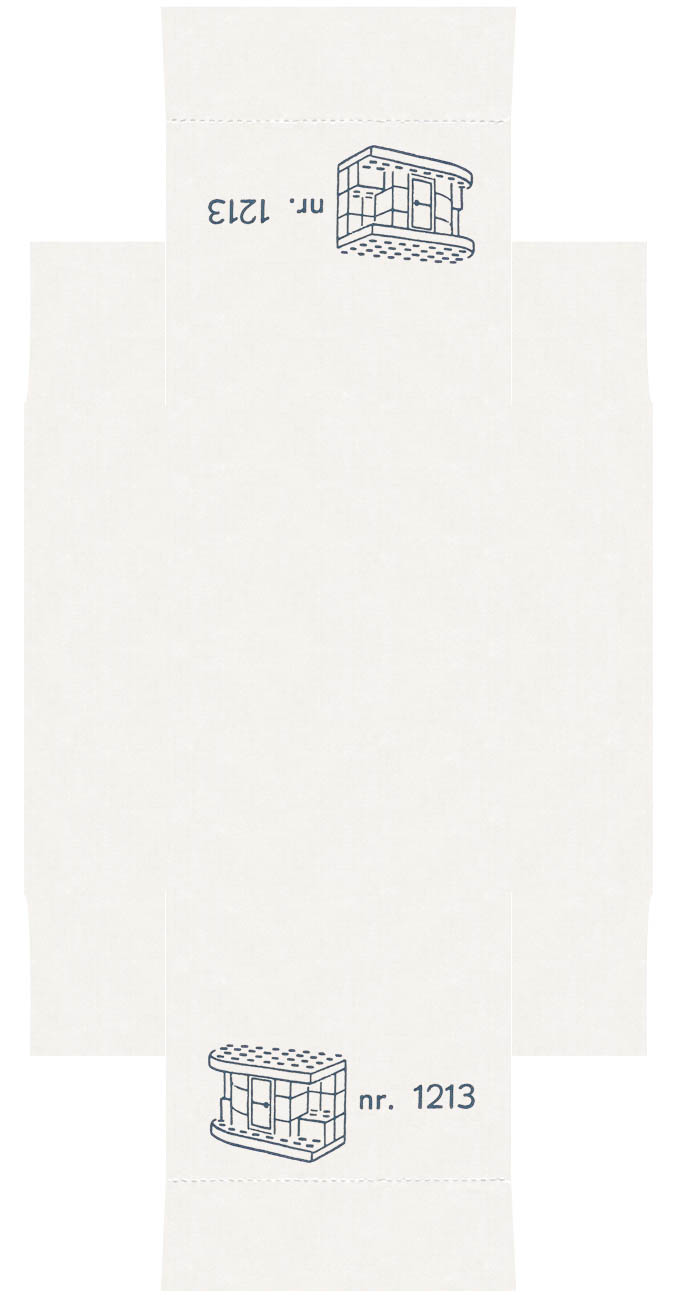 1213 Hus tray
Lego AS, Denmark. 1955
Tray, unfolded. 1-color litho on uncoated cardboard. Original image courtesy Eric Strand.
The 1212 and 1213 Hus sets were small (4 × 8) house or kiosk models. The two sets formed mirror image structures and were among the first building sets for the System i Leg town plan.