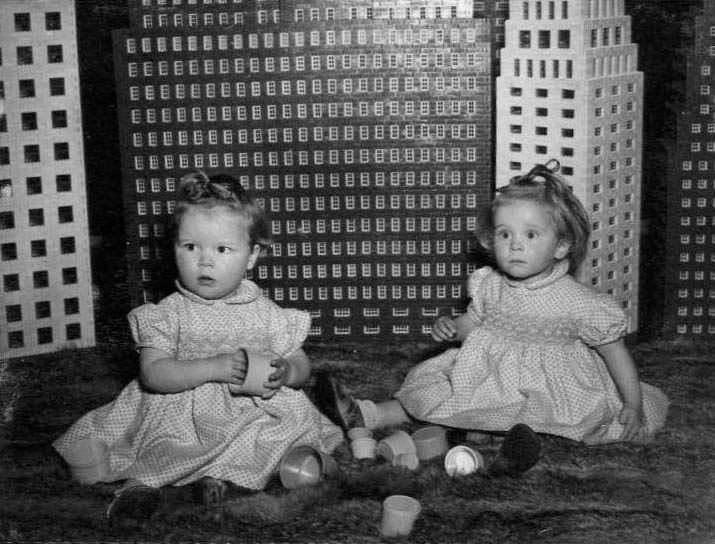 Twins and Skyscrapers
Earls Court, London. Sept 1947
Page's twin daughters, Vivienne (left) and Geraldine play with a set of Kiddicraft K 263 Building Beakers. In the background are several Self-Locking Building Brick display models built for the 1947 Earls Court Toy Fair. Original image courtesy Geraldine (Page) Hughes/Chas Saunter.