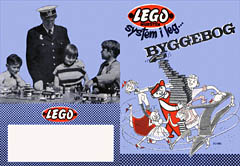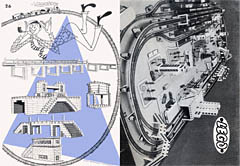 Lego Mursten—System i Leg Byggebog
Lego AS, Denmark. 1955
28 pages. Cover: 3-color litho on coated paper. Book: 2-color litho on uncoated paper. Original image courtesy Dave Shifflett.
This catalog/building book (Byggebog) illustrated the 1955—56 elements and sets and included partial instructions and ideas for the Mosaic and System i Leg sets. The book was available only in Denmark.